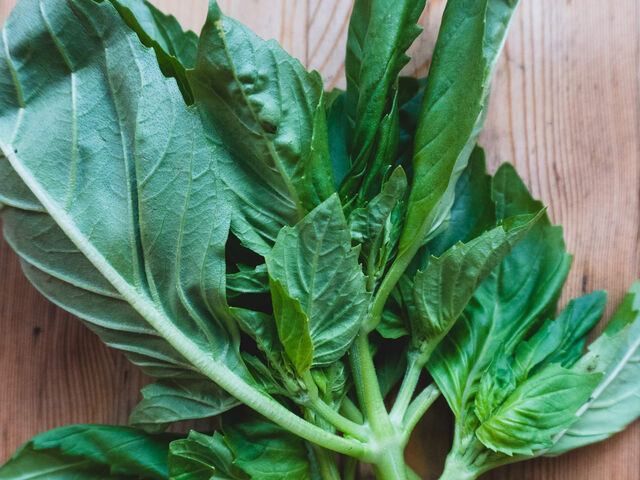 Sweet and aromatic. Basil shines in salads, especially when paired with tomatoes, garlic, and mozzarella. It adds depth to tomato sauces and soups, fish, poultry and pasta – both in leaf form and pesto. Basil can also magically transform a cocktail recipe.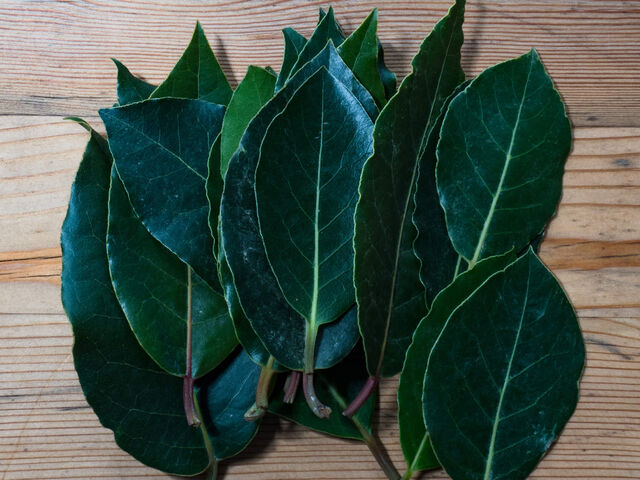 Distinctly green, woody with aromatic flavor. Bay leaves enhance pasta, potatoes and rice, tomato-based stews and sauces, as well as meat-based soups. Best added early in cooking to release aromatic flavor and can be simmered with ingredients for hours without overcooking. Remove leaves before serving.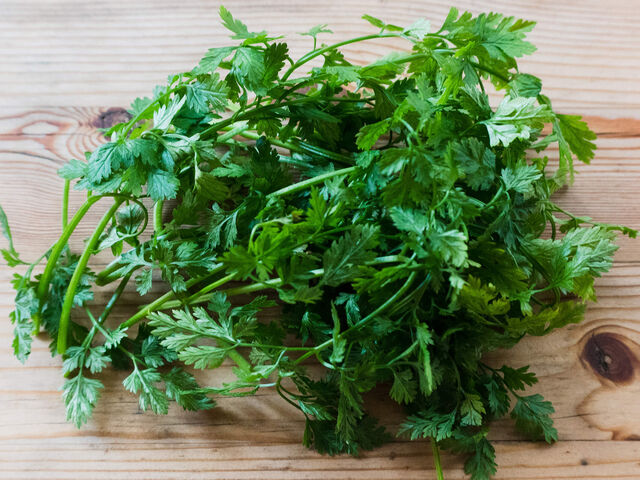 Warm and delicate with flavors of parsley and celery. Chervil is favored in French cuisine, and flavors everything from vinaigrette to fish to gravies and egg dishes. Use as an accent for honey-buttered carrots, deviled eggs or omelets. Chop and toss with goat cheese cubes for a quick hors d'oeuvre.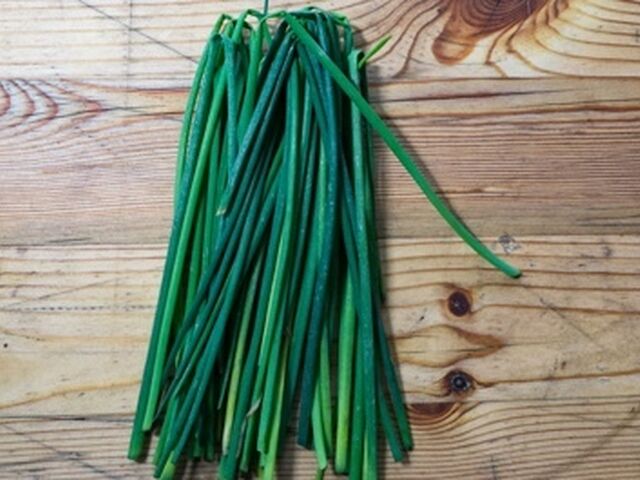 Milder and "greener" flavor than onion. Easily snipped with kitchen shears, chives can be eaten raw in salads, dips, on baked potatoes and fish and as a garnish. Chives bring a subtle oniony bite to cream-based sauces and soups, egg dishes and vinaigrettes.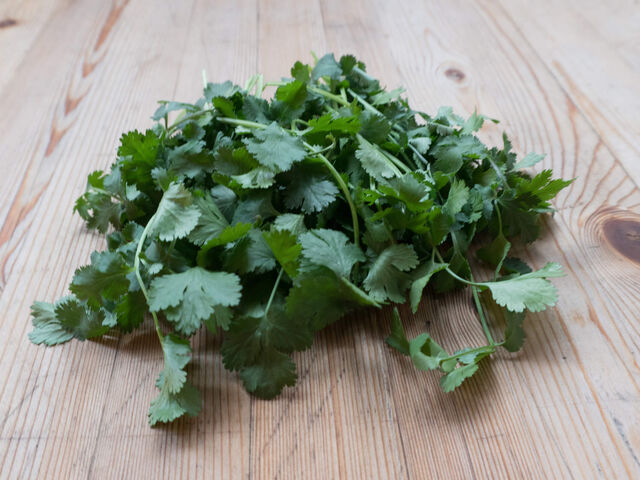 Cilantro has an aromatic and zesty flavor of citrus and sage. This delicate leaf, visually mistaken for Italian parsley, is widely used in Mexican, Indian, Southeast Asian and African cuisines. Use in salsas and guacamoles; sprinkle on fish tacos, mix into a Thai peanut sauce or curry dish.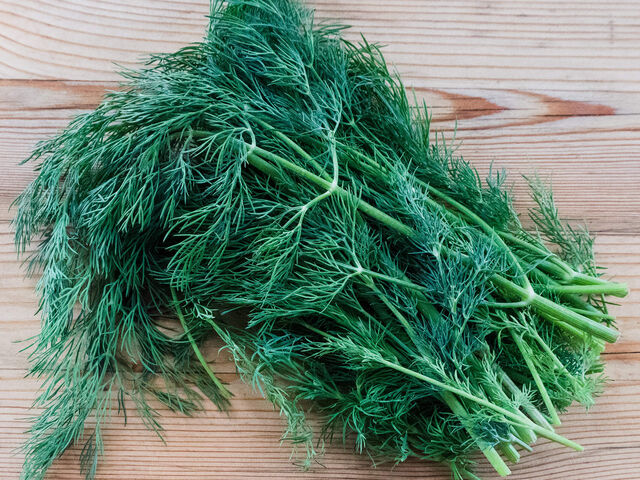 Tangy and grassy flavor with hints of caraway, lemon, pine and fennel. Although subtle, dill is added at the end of cooking to keep heat from altering its flavor. Use feathery, delicate leaves to dress fish, or mix into a cream-based dip. Toss in potato salad or chop finely to top fresh sliced cucumbers.
Sweet, floral notes include citrus flavors. Primarily used in baked goods, lavender flavors sugar, salt, syrups, chocolates and teas. Add buds to a container of white sugar, seal tightly and leave for several weeks to make a delicious lavender sugar. Flowers and leaves can be substituted for rosemary in most recipes, but use with a light hand – too much can make a dish bitter.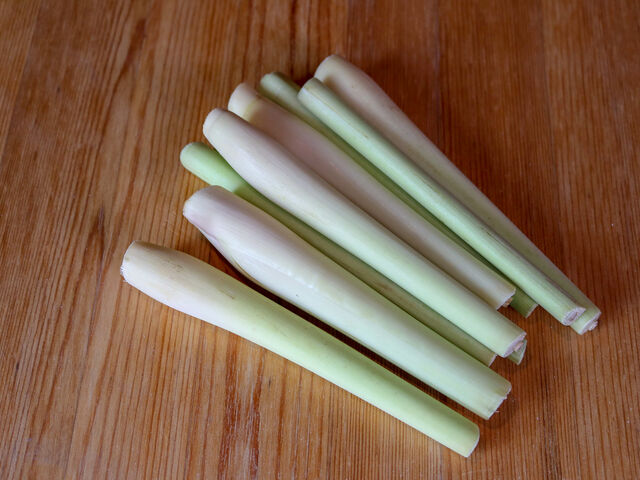 Lemony with a mild and delicate tang, along with a hint of ginger and mint. This southeast Asian flavor perfectly compliments seafood, stews, and salads.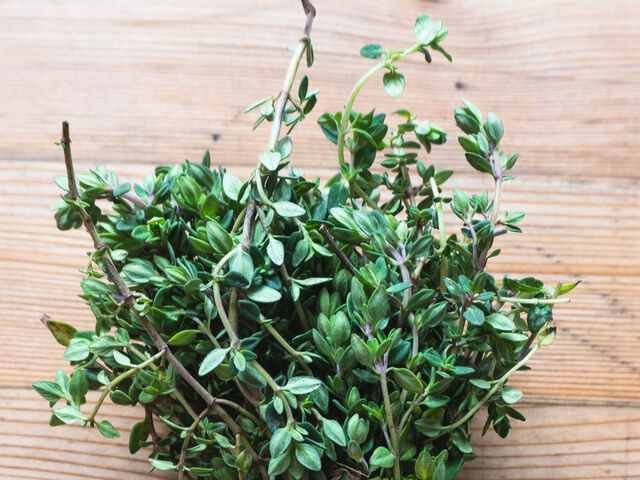 Marries sweet, pungent, earthy taste of thyme with bright lemon flavor. Use in recipes calling for lemon juice, lemon zest or flavoring. This herb is slow to release its flavors, so add it early in the cooking process. Strip the leaves off stem by running the sprig between the tines of a fork or by scraping the stalk with a knife blade to release the leaves, then chop.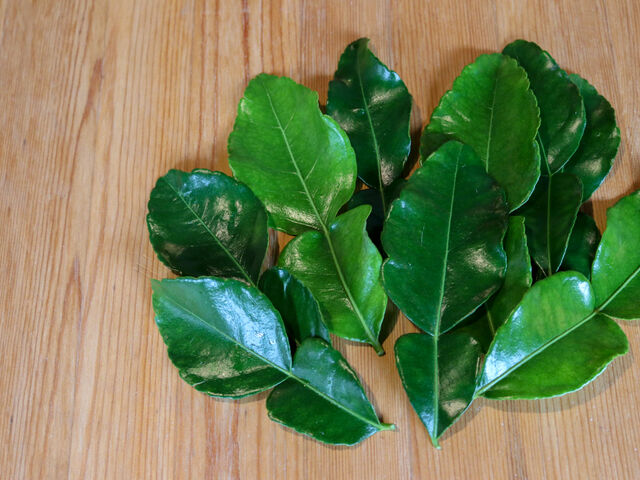 Highly aromatic, with citrus flavor and aroma. Popular in Southeast Asian cooking, Makrut lime leaves add a subtle citrus flavor to steamed rice or in recipes calling for coconut milk. For dishes in which the leaves are to be eaten, such as salads or stir-fries, slice the leaves into very fine pieces. Remove whole leaves from a dish before serving.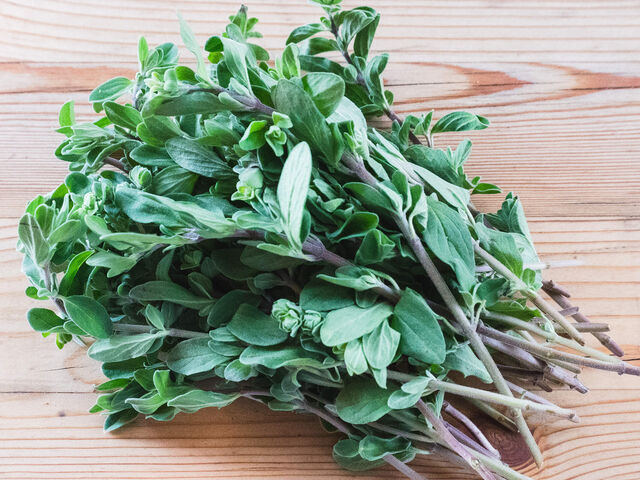 Grassy, lemony, sweet and spicy flavor. Oregano's sweeter, milder cousin lends itself well to savory dishes. Add the fresh leaves to salads and herb butters; bake with corn muffins, or bread pudding. Cook marjoram in tomato-based dishes, soups or use in a poultry stuffing.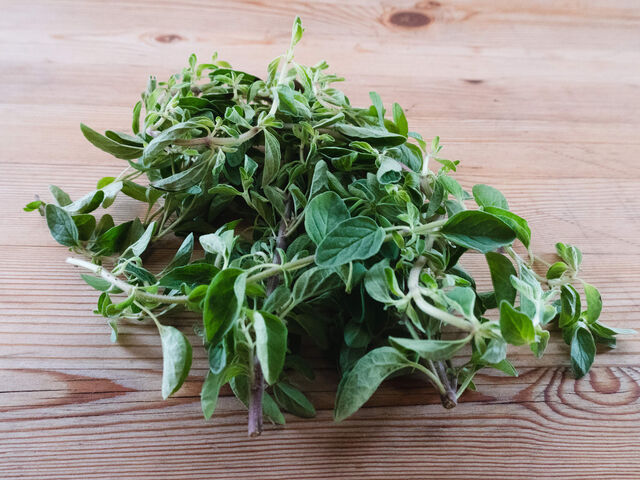 Aromatic, warm and mildly spicy flavor. Oregano brings bold flavors to any recipe and is traditionally used in Mediterranean cuisine, with grilled meat and vegetables, on potato wedges and in chili. Oregano adds depth to sautéed mushrooms and grilled zucchini, tomato sauces, and roast chicken and loves to be paired with basil, garlic, and lemon.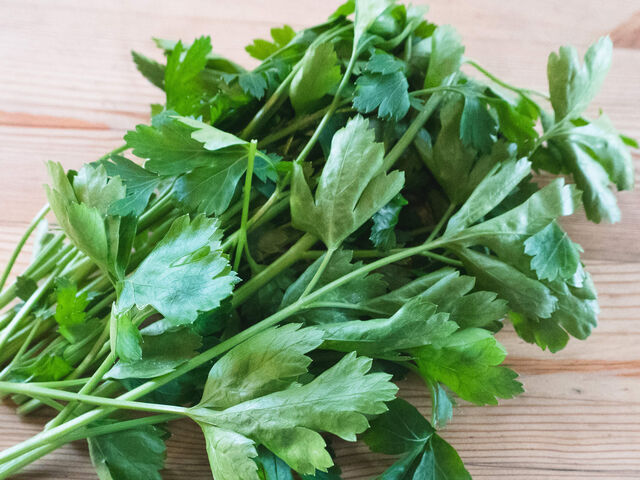 A subtle combination of pepper, grass and green apple. Enhances french fried, baked, and mashed potatoes, rice, stews, and soups. Toss in salads with other greens, mix in a pesto, chop fine in a fresh tabbouleh salad, or use as a natural breath sweetener.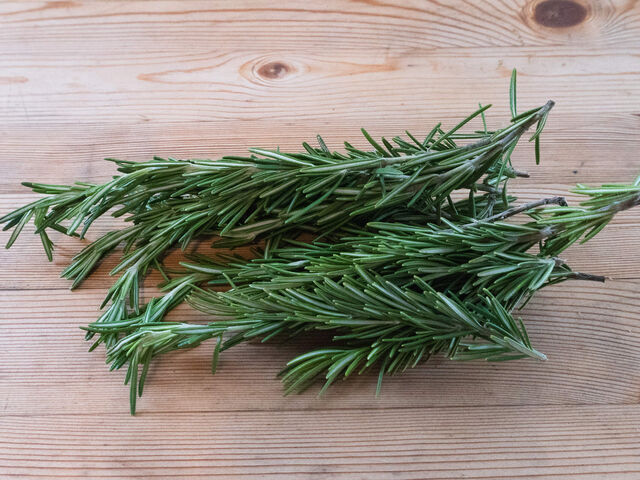 A woody herb with a piney, pungent, mildly astringent flavor. Rosemary infuses everything with flavor – from roast chicken to stews, white bean soups, tomato dishes, and iced lemonade. Blend with garlic, lemon oil, and seasonings as a marinade for chicken, pork and lamb. Strip needles and use stems as skewers for grilling kebobs.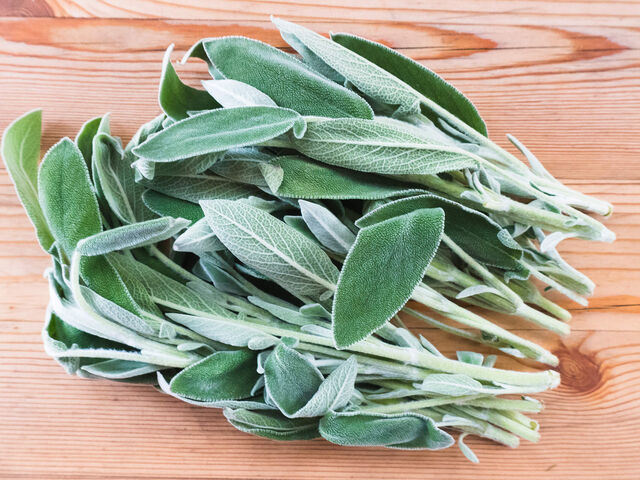 Lemony and peppery, with deep musky and camphor flavors. A classic herb in poultry, pork, sausage, sauces, and soups, sage mellows beautifully when cooked and also kicks up the flavor of potato and pasta dishes. Add chopped sage to chili and other bean dishes, and to butter to baste roast chicken. Sauté whole leaves in butter and toss with pasta.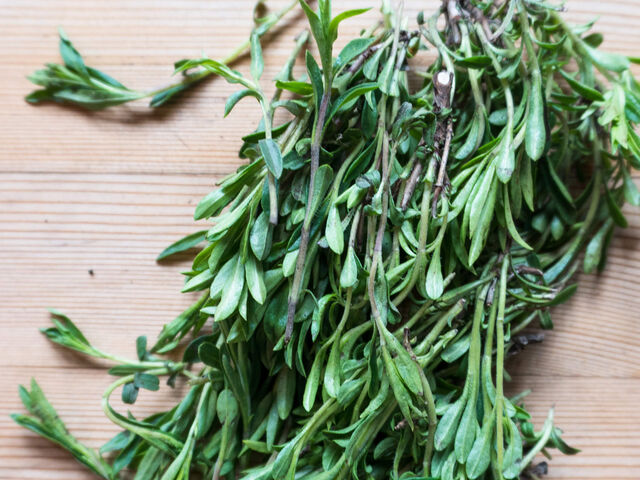 Combination of pepper, clove, mint, and thyme flavors. Savory stands up well to marinades and its flavor lends itself to a diverse array of recipes. Excellent in white and black bean dishes and 5-bean chili, cheese sauces, risottos, chowders, and recipes featuring ground beef. Stands up to long cooking times.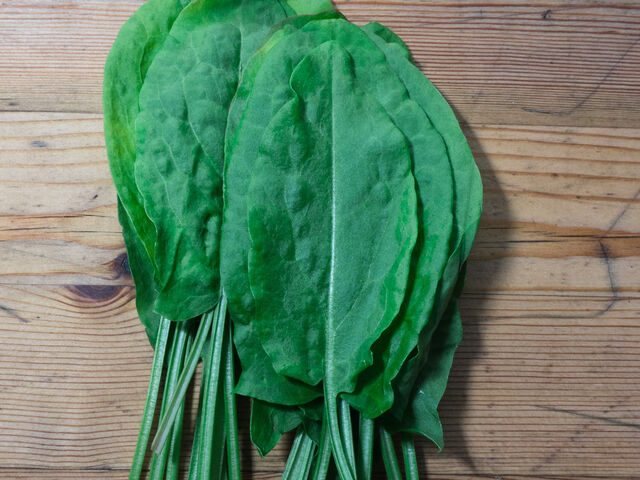 Light, lemony, mildly tart, citrus flavor. These spinach-like leaves are a great accent to fish, eggs, and cream-based dishes. Chop and toss into salads, lightly sauté in butter with spinach, mince and fold into herb butter, or puree in soups and sauces. Try in richer dishes like potato and egg salads.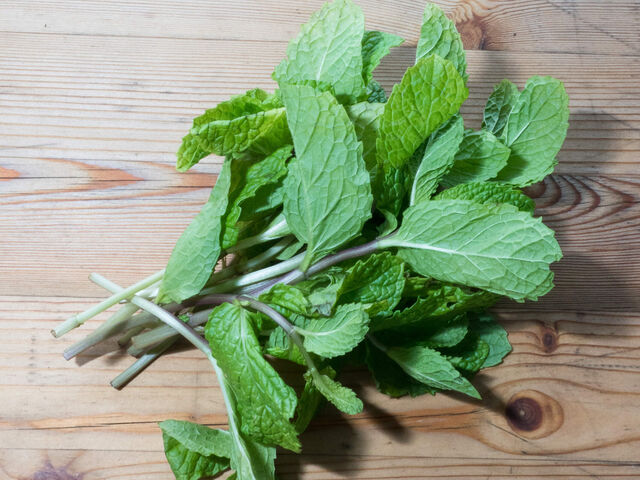 Milder aroma and taste than its cousin, peppermint. This mint is best paired with fruit, meats, poultry, carrots, potato, and peas. Chop and add to fruit salad and salsas, mince and sprinkle over potato, mix into yogurt dressings, or steep in hot water for a refreshing tea.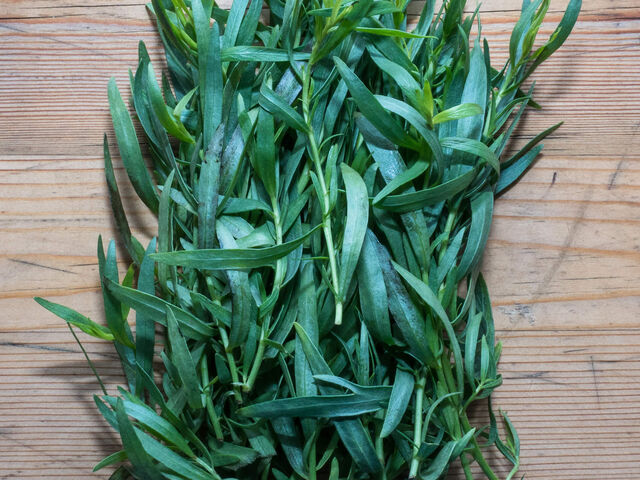 Taste of licorice, mint, and pepper. One of the four fines herbes of French cooking, tarragon is used in cream sauces, soups, herbed vinegars and butters. Steep in vinegar to make a base for herbal vinaigrette, add chopped leaves to butter, or toss with mild vegetables or chicken salad.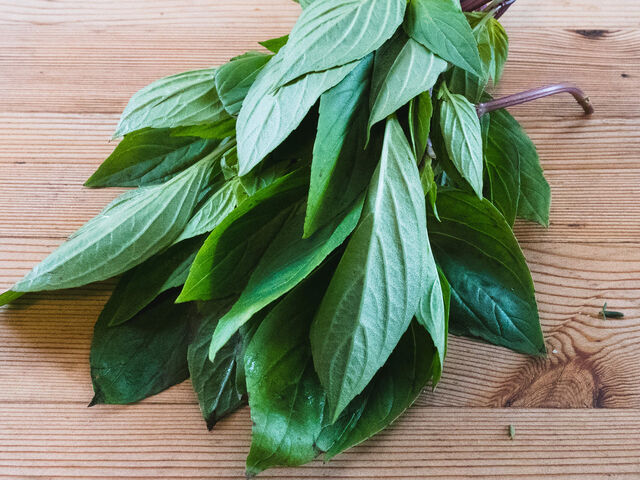 Classically sweet, aromatic characteristics of basil, with an added note of mild anise. Mainly used in Thai and Vietnamese dishes, Thai basil's hearty leaf holds up in curries, stir fry, and chicken dishes. Tie a few stalks together and infuse a pitcher of lemonade, or use as garnish for phở – a traditional Vietnamese noodle soup.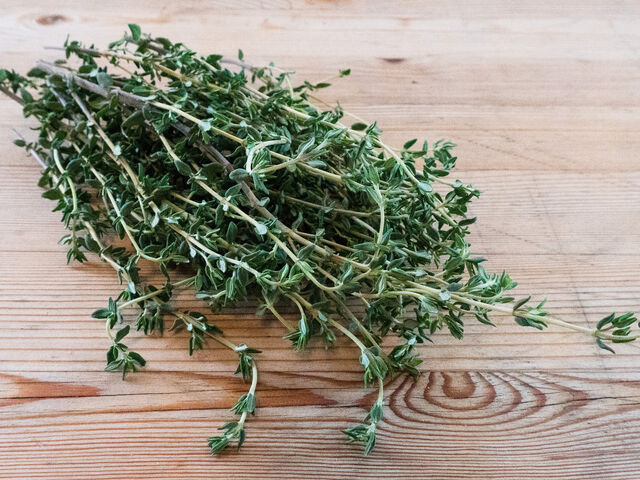 Sweet and pungent, clove-like flavor. A small leaf that packs a lot of flavor, thyme is used to flavor tomato-based soups and stews and pairs well with eggs, fish, and many vegetable dishes. Thyme is slow to release flavors, so add it early in the cooking process.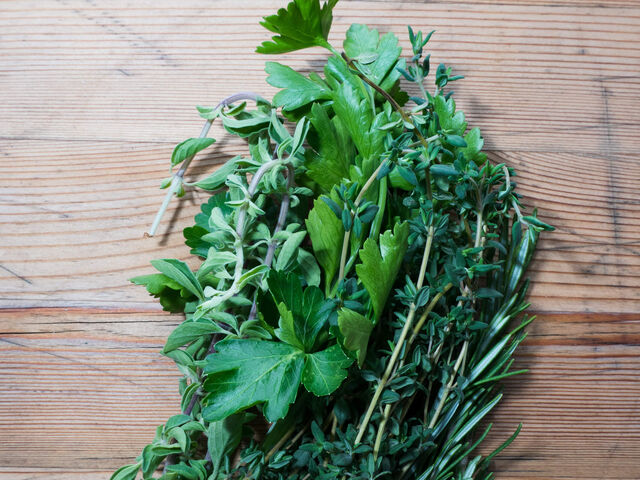 This versatile and changing blend may include rosemary, thyme, parsley, oregano or marjoram. Add Mixed Herbs to butter and use to baste roast poultry, coat fish fillets with a bread crumb and herb mix, or toss with potato wedges and bake until crispy.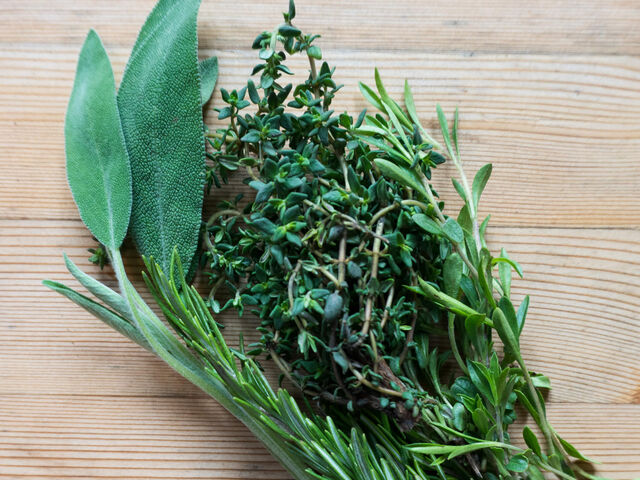 Warm, woodsy combination of rosemary, sage, savory, and thyme. These go-to herbs are traditionally used during the winter holidays for meat rubs, roast poultry, and for herb bread. Add chopped Holiday Mix to stuffing and dressing. Mix with butter to moisten roast poultry and combine with olive oil, salt, and pepper for a simple herb rub.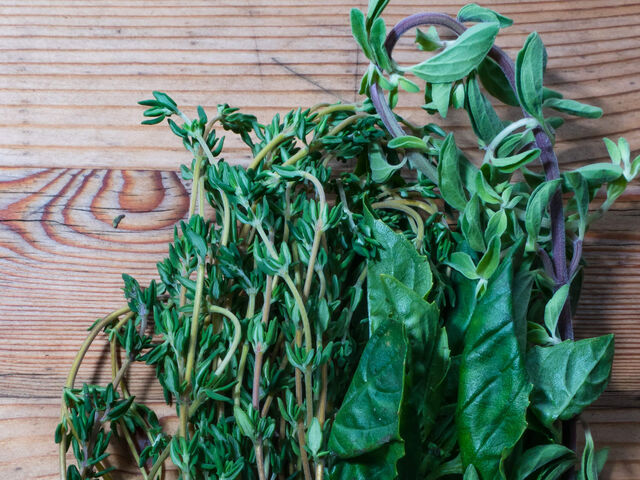 Classic trio of basil, oregano, and thyme creates a warm, robust flavor. Versatile enough to enhance many recipes, including: ratatouille, chicken, chili, soups, and stews. Add chopped Pasta Mix to tomato sauces, mix into chili, and white bean soup. Combine with garlic and olive oil for a fresh take on pasta sauce.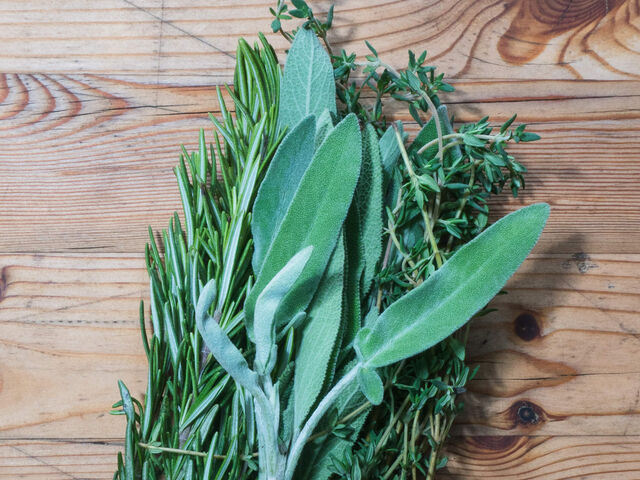 This combination of rosemary, sage, thyme, oregano, and/or marjoram has warm, sweet aromas and flavors. This mix of fresh herbs enhances bean dishes, stews, and soups as well as poultry. Try Poultry Mix as a meat rub, for roasting poultry, or add in a stuffing.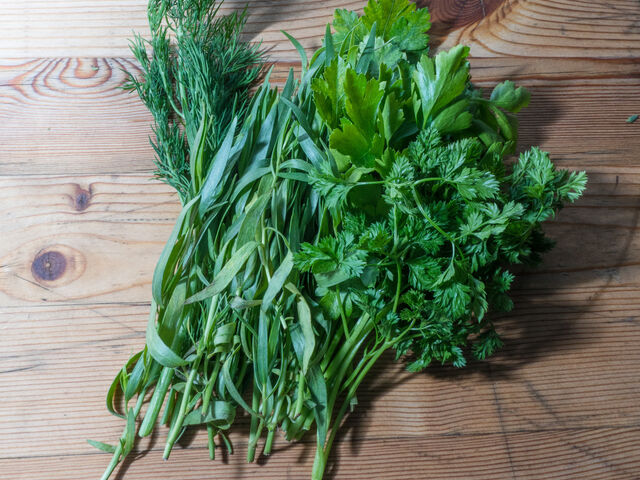 Mix of delicate chervil, dill, Italian parsley, tarragon. This Jacobs Farm mix is the perfect combination to add bright fresh flavors to seafood dishes. Sauté a handful of minced Sea-food Mix with butter and spoon over grilled fish; fold into tuna salad; toss with steamed vegetables, or whisk into a vinaigrette.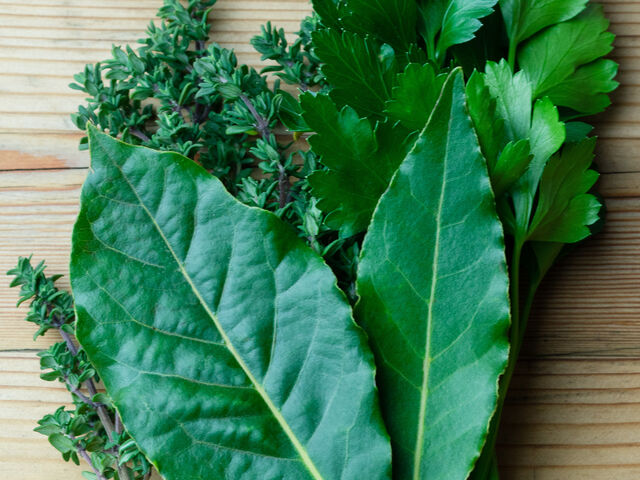 This traditional 'bouquet garni' mix of thyme, bay leaf and parsley is an ideal trio of herbs that will lend a provincial flavor to any robust meal. Add this Hearty Herb Mix to any casserole, stock, sauce, or soup for a rich flavor and aroma; including dishes such as a traditional Minestrone Soup, Steamed Mussels, Roasted Chicken, or Lamb Stew - enjoy!
How to Store Fresh Herbs
Handle herbs gently to avoid bruising. To extend the life of the fresh cut herbs, store refrigerated either as a "bouquet" in a glass of water, covered lightly with a plastic bag, or in the original container.
View More Products
Organic Peppers