We Start with Rich Organic Soil
We're a collection of organic farms dispersed along the western edge of California and Mexico, dedicated to growing fresh, high quality, delicious food without damaging the environment. All together, we farm nearly five thousand certified organic field and greenhouse acres. As one of the first certified organic farms, we remain passionate about our desire to benefit people, communities, and the environment for generations to come.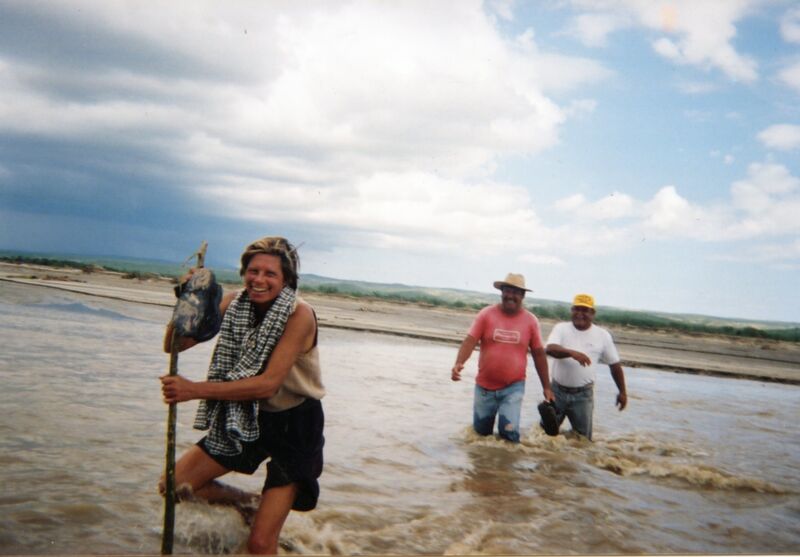 Sandi hard charging back in the day
Our Philosophy
We believe in promoting health from the ground up. Healthy soil produces healthy crops, which in turn allows for a healthier lifestyle. Organic farming is also a healthier choice for farmers, their families, and their communities. We are vigorous promoters of environmental, social, and economic sustainability because these practices ensure the ongoing health of our planet and its people.
Helping Farmers Thrive
In 1985, we joined forces with a group of struggling subsistence-level farmers in Baja California. Together we formed the Del Cabo Cooperative, helping these farmers improve their organic farming practices and gain access to international markets. The result is a thriving and sustainable farming economy that has lifted these farmers out of poverty and transformed them into vibrant contributors to their communities.
Our leadership role in the organic farming industry and our passion for improving organic farm practices have always given us a clear direction. Creating and sustainably growing a business using our unique combination of California Farms and the Baja-based cooperative, continues to show how the organic farm movement can benefit humanity far into the future.
Our farms currently span the entire length of the Baja California peninusla and into the mainland
Join our Team
Work with a team that believes in the power of organic food to enhance lives.
View Careers