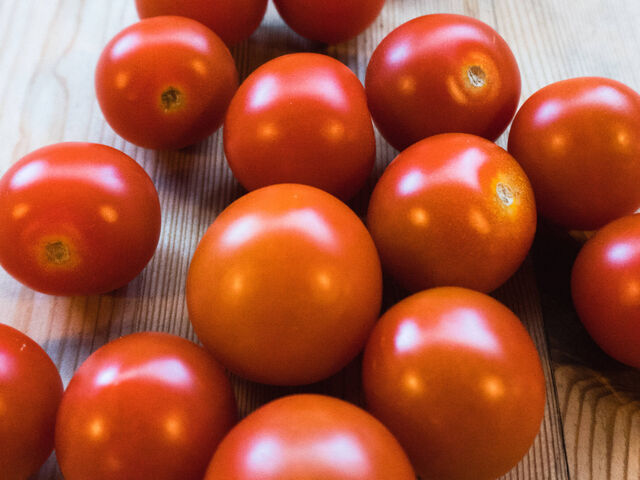 Our cherry tomatoes have been with Del Cabo since day one. They have withstood the test of time for over 30 years and with our crop rotation techniques and have proven themselves over and over as one of our go-to tomatoes. Their sweet and plump taste are perfect for salads and sometimes even fried.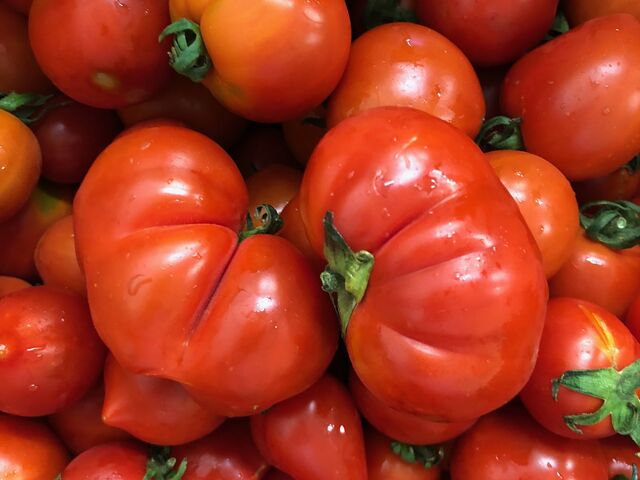 Exclusively grown in California, our Early Girl tomatoes fall between a slicer and a cocktail tomato. They are grown with sustainability in mind, only needing to be watered twice after being transplanted. This dry farm technique is why our Early Girls are so rich in flavor. Less watering causes the plant to concentrate all the moisture and flavor into the tomato, enabling it to be loaded with nutrients.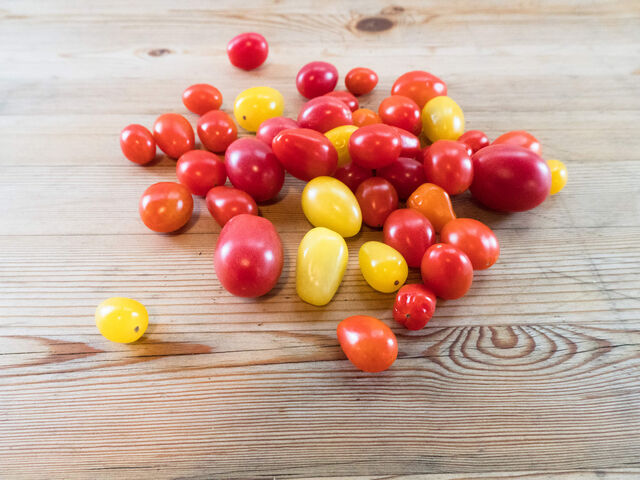 Just like our Mixed Medley Pack, our Heirloom Mixed Medley is everything that's amazing about Del Cabo. It represents what people can do when they work together. These tomatoes are not only sweet, juicy, and colorful, they have been bred by our unique breeding team to bring the best tasting heirloom tomatoes to market.
Our Heirloom Tomatoes are more of an artisan's touch, soulful and elegant. Every year our breeding team trials many different heirloom varieties. The result, a beautiful, sweet, plump mix of tomatoes.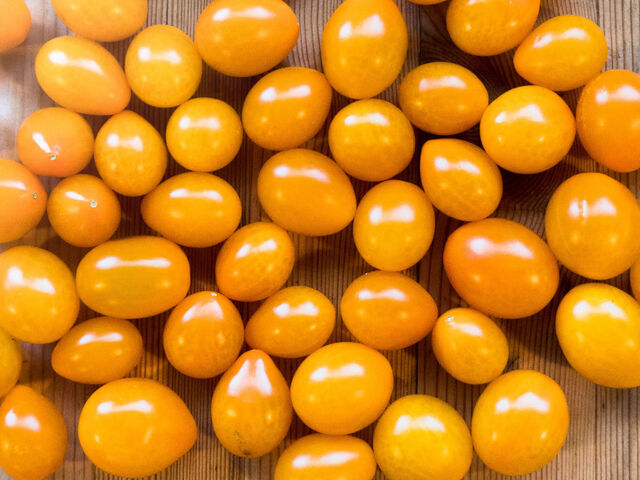 For years, our breeding team set out to create a compact, immensely sweet and flavorful yellow tomato. The honey bunch is the result of that hard work and a long time favorite.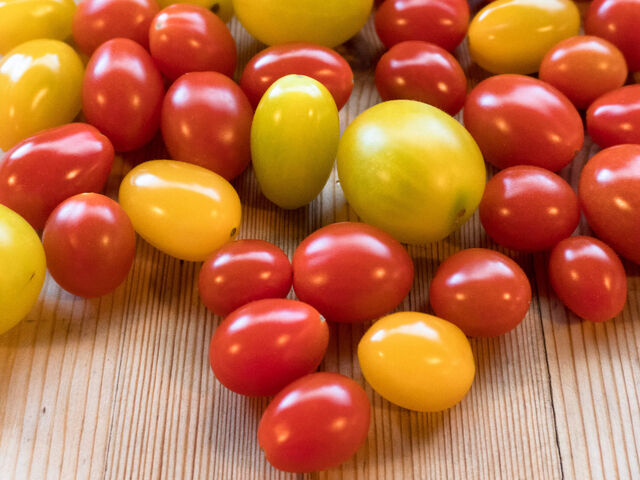 Our Mixed Medley pack is the essence of the Del Cabo co-op, taking a little from all our farms. Its tastes range from all over Baja, which is what makes this pack so flavorful. The different regions and climates dictate the taste and represents the vast scale of our operation and what it embodies.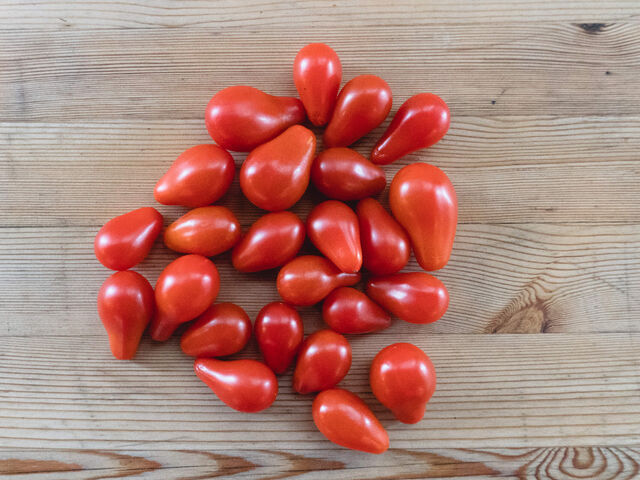 Our Red Pear is earthy and sweet, a great tasting, long lasting, and beautiful tomato.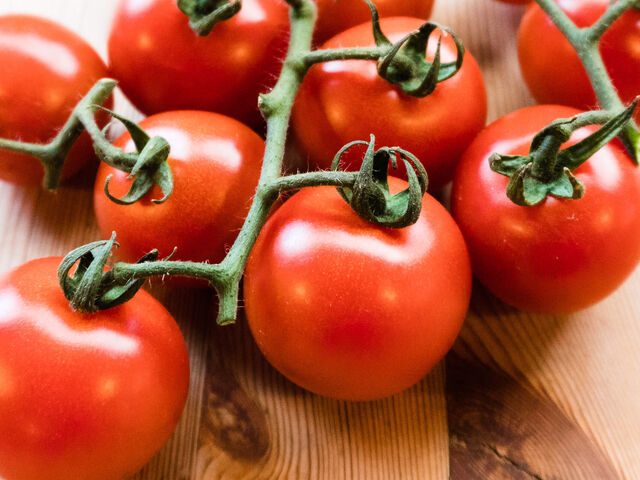 Our cocktail tomato. Grown and bread south of the border, it brings a light yet flavor packed punch that's sure to boost any salad.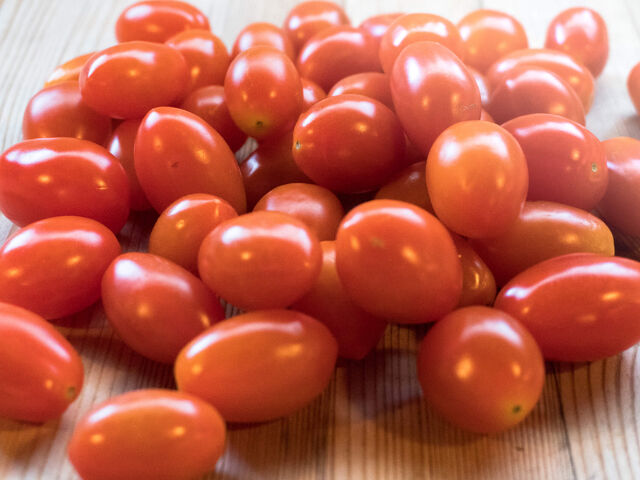 A long time favorite, our sugar plum grape is a perfect snacking tomato. So if you find yourself out and about on the trail this weekend on a family picnic grab a clam to share with your family and friends.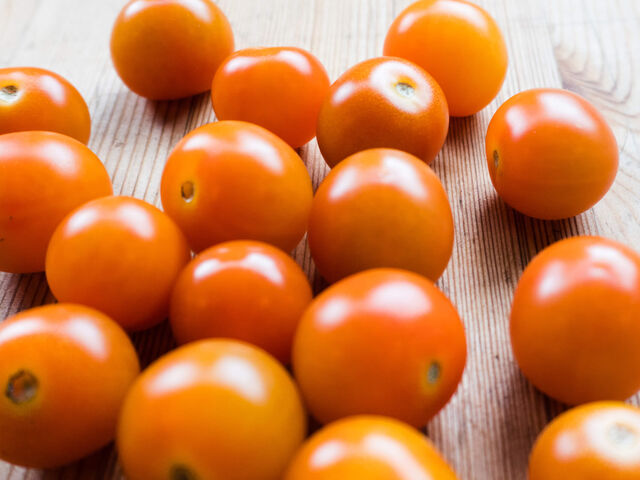 These little ones are a spin-off of our cherry tomatoes. The smaller more fun version that also packs a punch. They're also a great pack to take on the trail or picnic. Compact and light- they don't add too much weight wherever you're going. Always remember to pack out what you pack in!
The underestimated tomatillo. Although it's not as popular as a regular tomato, its tangy sweetness is vital in the all mighty salsa. So, fire up the grill and get ready!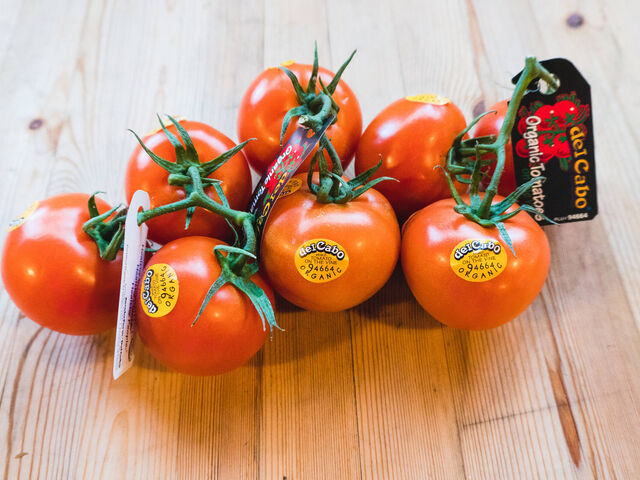 The Del Cabo slicer, they're packed with amazing juicy flavor. Hand selected and vine ripened. Our tomatoes on the vine are the perfect slicer for your dish.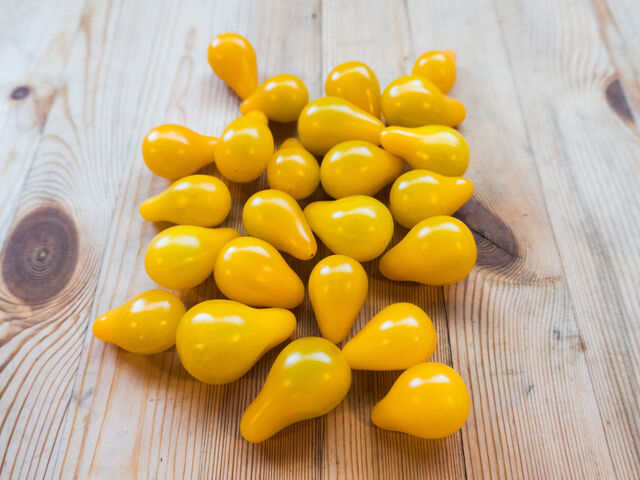 The Yellow Pear is a great tasting tomato that is perfect for salads. Sweet and earthy like its sibling the Red Pear. It finds a home and solitude in a salad and in your belly.
Storing Tomatoes
To refrigerate or not to refrigerate, that is the question.
When storing tomatoes you must fight the urge to place them in the fridge right away. It's a common misunderstanding that tomatoes need to be refrigerated immediately. They are best kept at room temperature, which allows the fruit to fully ripen and the sugars fully develop. When tomatoes are placed in the fridge it stops the ripening process and makes the tomato lose flavor.
However, if your tomatoes are fully ripe and getting on the soft side and you're one to not let food go to waste, placing them in the fridge will enable you to get a few more days out of them. It's a balancing act, so just remember, if you just purchased them leave on the counter and when they start getting soft it's time to move them to the fridge!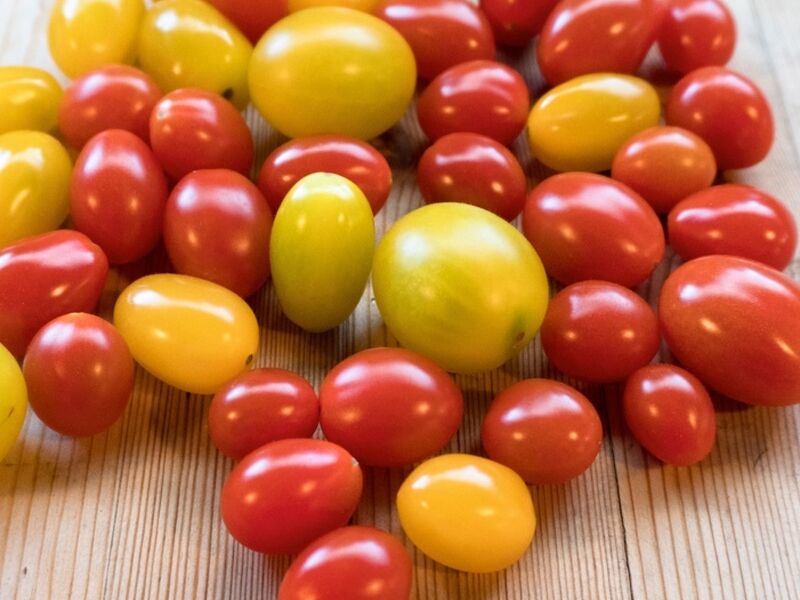 View More Products
Organic Squash