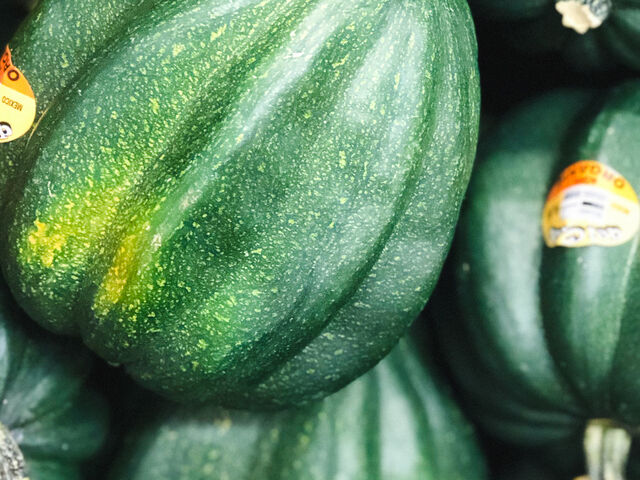 Acorn squash is most commonly baked or roasted, though it can also be steamed or sautéed—making it extremely versatile. Because of its bowl-like cross-section, acorn squash is ideal for stuffing.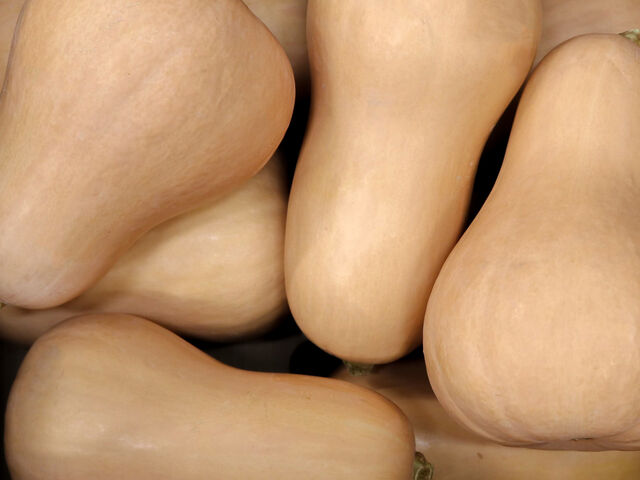 Sweet, moist and nutty tasting, the flavor of butternut squash resembles that of a sweet potato. Roast or puree for sweet comfort!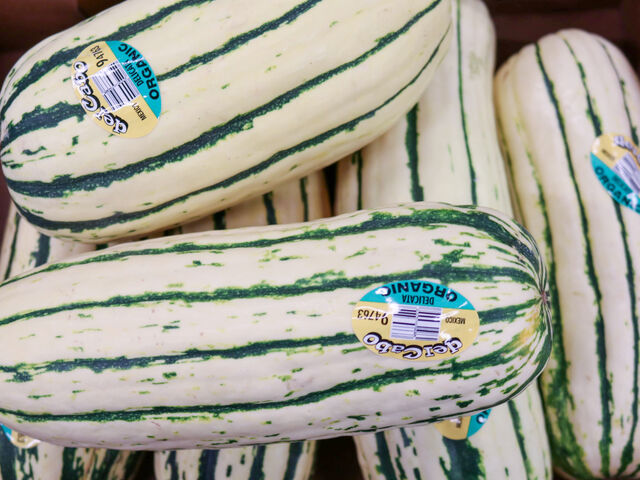 With a delicate skin or rind, this squash is 100% edible, which means it doesn't require peeling. Cut thin and roast with olive oil and Jacobs Farm Organic Rosemary.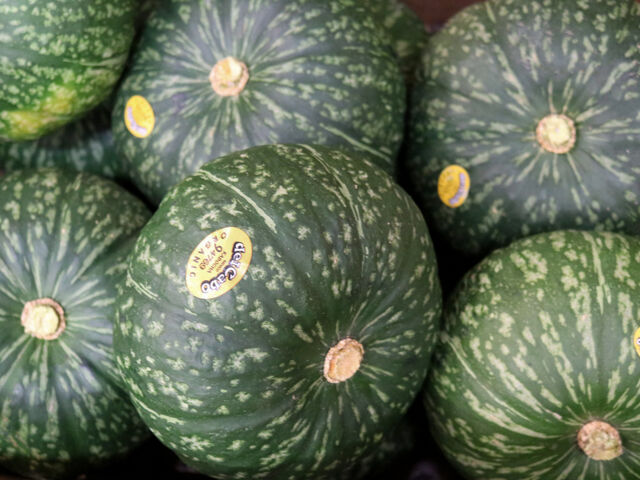 Kabocha Squash has a flavor similar to butternut and a texture like that of a pumpkin and sweet potato combined. Delicious roasted, mashed, or in soups.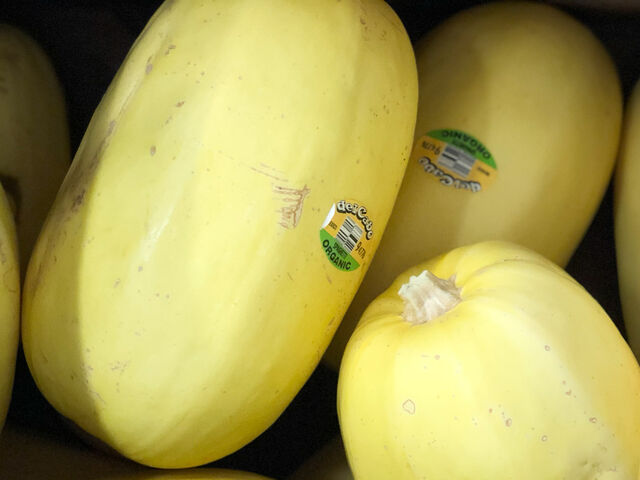 Cut it in half lengthwise, scoop out the seeds, roast it, use a fork to scrape the strands, and enjoy this pasta impostor.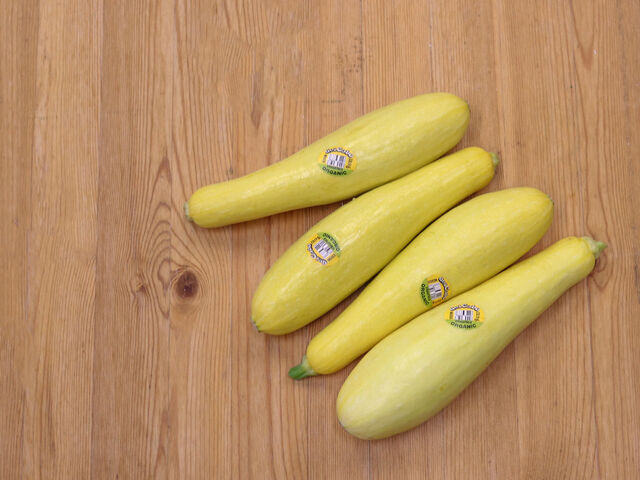 Mild, with a hint of vegetable sweetness. Grill, roast, or sauté—there's no wrong way to prepare a straightneck.
Also known as the patty pan. Our squash is available throughout the winter and into the spring. Its unique taste is buttery and mellow. They are perfect for baking or even freshly sliced with dip.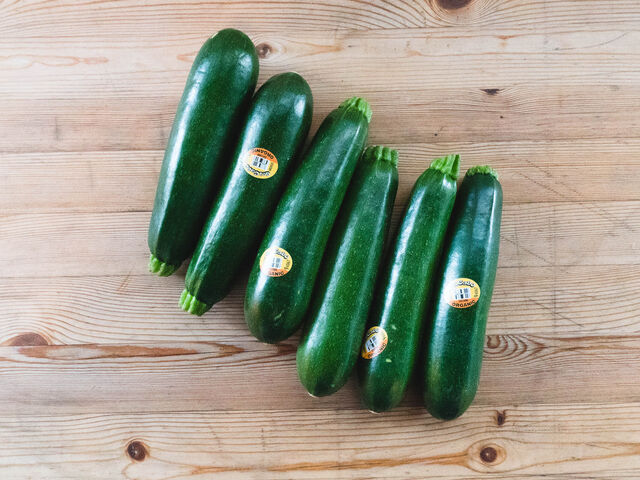 Often confused as a vegetable, Zucchinis are part of the squash family. They're a summer time crop and available year around. Wonderfully tasty and crisp.
Organic Farming Basics
Growing food organically blends the oldest methods of agriculture with recent advances in soil science and a deep understanding of ecology. Using methods that start by building soil fertility, organic farming creates healthy ecosystems that deliver their own pest and disease management solutions. Read more to discover key principles and some of the techniques we use at Jacobs Farm del Cabo.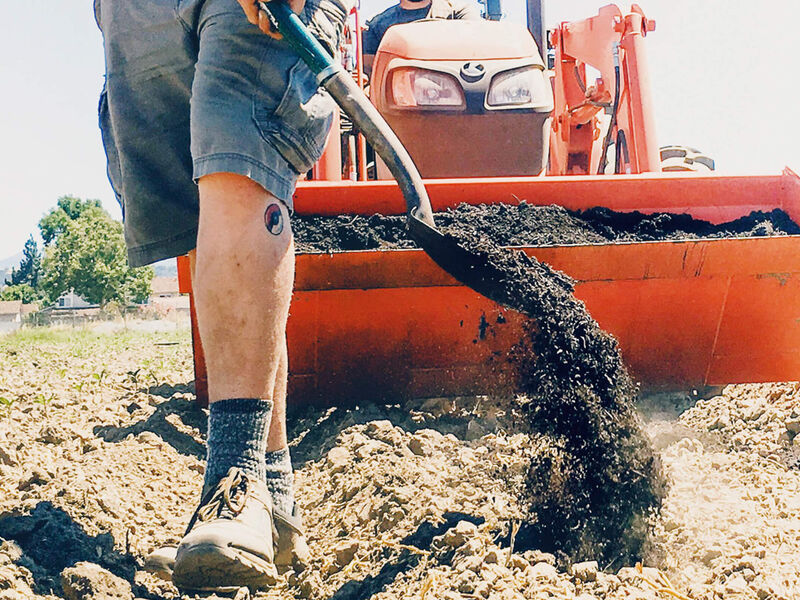 View More Products
Organic Herbs