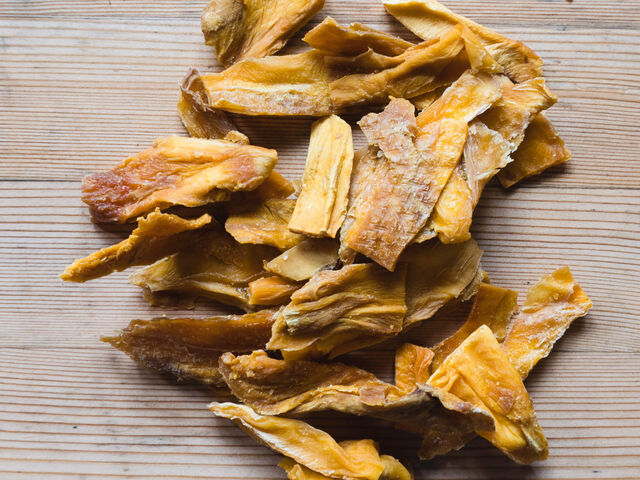 Going on a hike? Our mango pack is perfect as a little snack on the trail. The little bit of sweetness and sugar is a great way to boost your energy without getting stuffed. Lightweight and perfect for those summer hikes. Just remember, pack in, pack out!!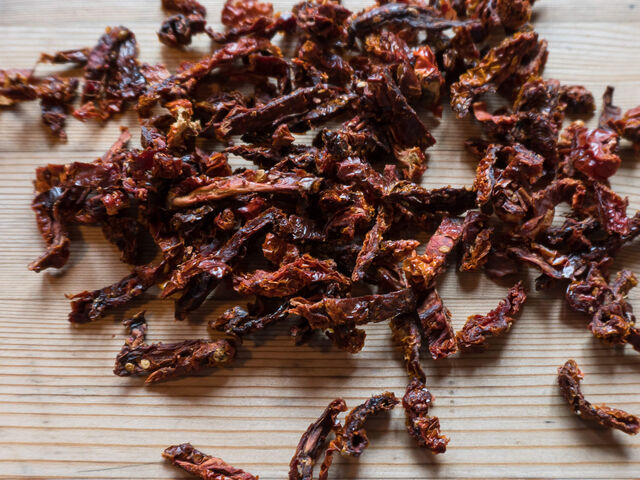 Don't let the size fool you; each Jacobs Farm Organic Sundried Tomato packs a punch of delicious rich tomato flavor.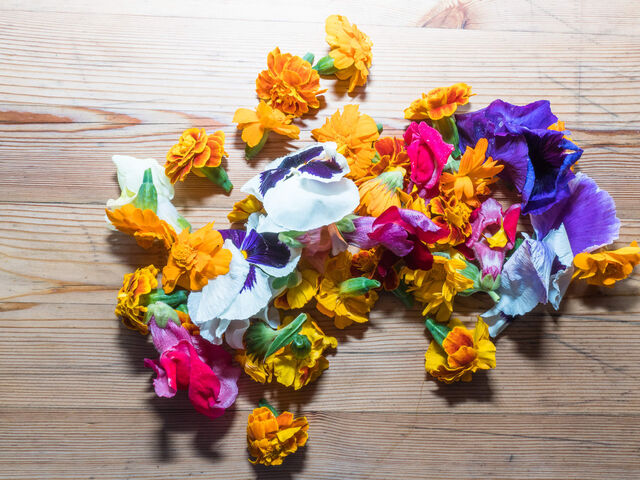 What better way to spice up the bake sale than with a garnish of edible flowers? Flavors vary in this seasonal edible flower pack. Calendula, peppery to tangy. Pansies, mild and wintergreen. Roses, a hint of sweetness. Lavender, sweet wood and rosemary. Nasturtium, peppery spiciness.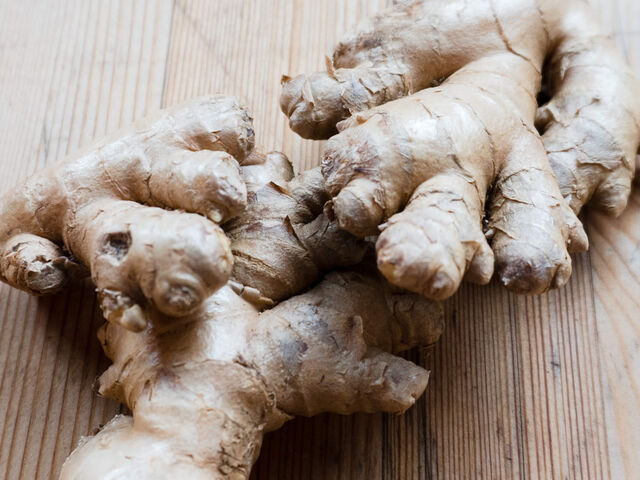 Ginger
Our Organic Yellow Ginger is grown on a socially responsible farm in the Peruvian Andes! Loaded with an assertive flavor and numerous health benefits.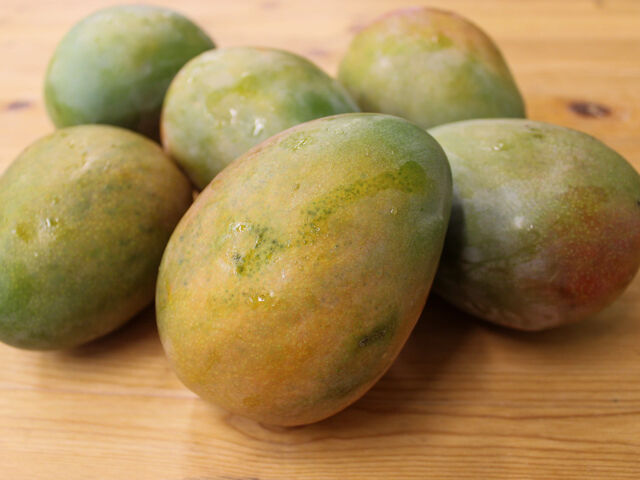 We'll never tire of hearing "these are the best mangos I've ever tasted!". Our Organic Kent Mangos are grown exclusively in Baja—which is uniquely free from the required hot water treatment. This fully tree-ripened fruit means creamy flesh, rich fragrance, higher sugars, and enhanced flavors.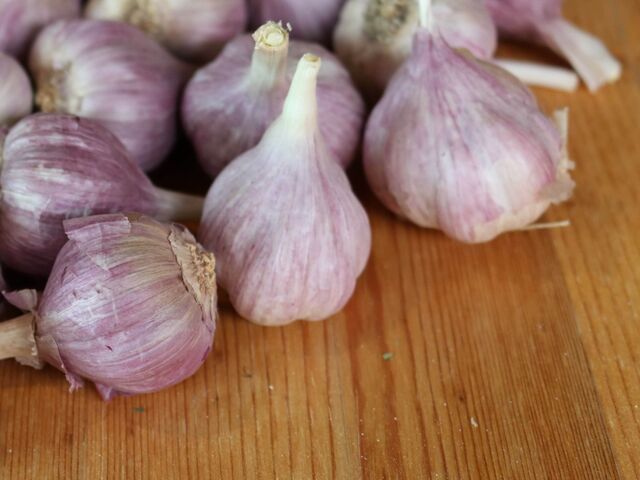 Milder in taste and aroma than it's well-known sister. Head to our "stories" page for the story behind this specialty substitute.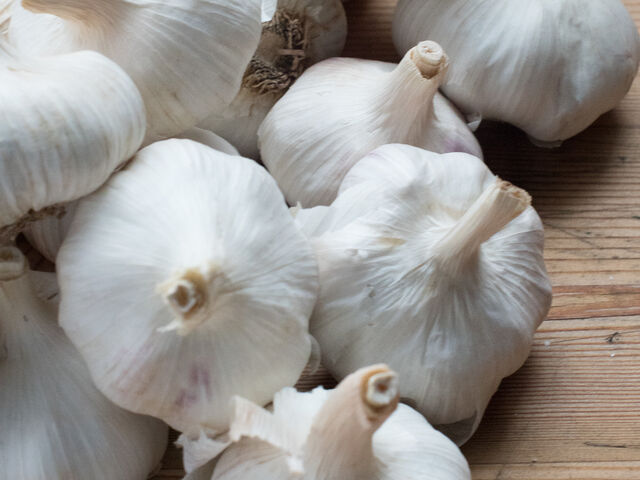 Garlic is truly an indispensable ingredient in most cuisines. Loaded with an assertive flavor and heart-healthy nutrients, we can't help but add an extra clove!
How to Cut a Mango
Mangoes may look smooth and round, but every mango has a bump on the flat side of the fruit, towards the tip. Locating that bump is the first step to cutting a mango with ease.
Set the tip of the mango on a sturdy cutting board, so the stem points straight up. Look for the bump and align it toward you - this places the large seed inside the mango perpendicular to you. Slice the mango just to the right of the stem, curving slightly away to follow the shape of the seed, and continue cutting straight down. You should have almost one complete side of the mango. Now rotate the mango and slice, in the same manner, to slice off the second side.
To cut the mango into smaller pieces, you can either slice each side into wedges and then cut the mango away from the skin, or you can score the flesh criss-cross, and then cut the squares from the skin, the same way you remove flesh from cantaloupe or avocado.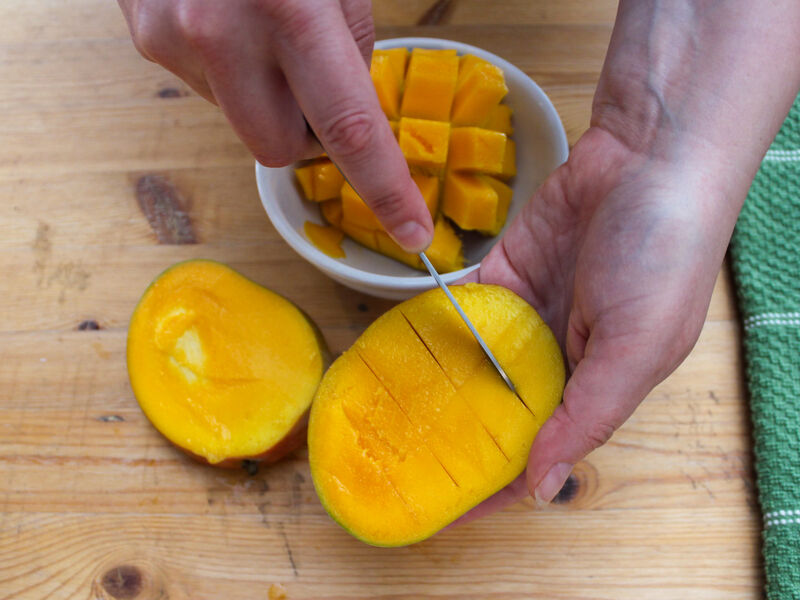 View More Products
Organic Tomatoes